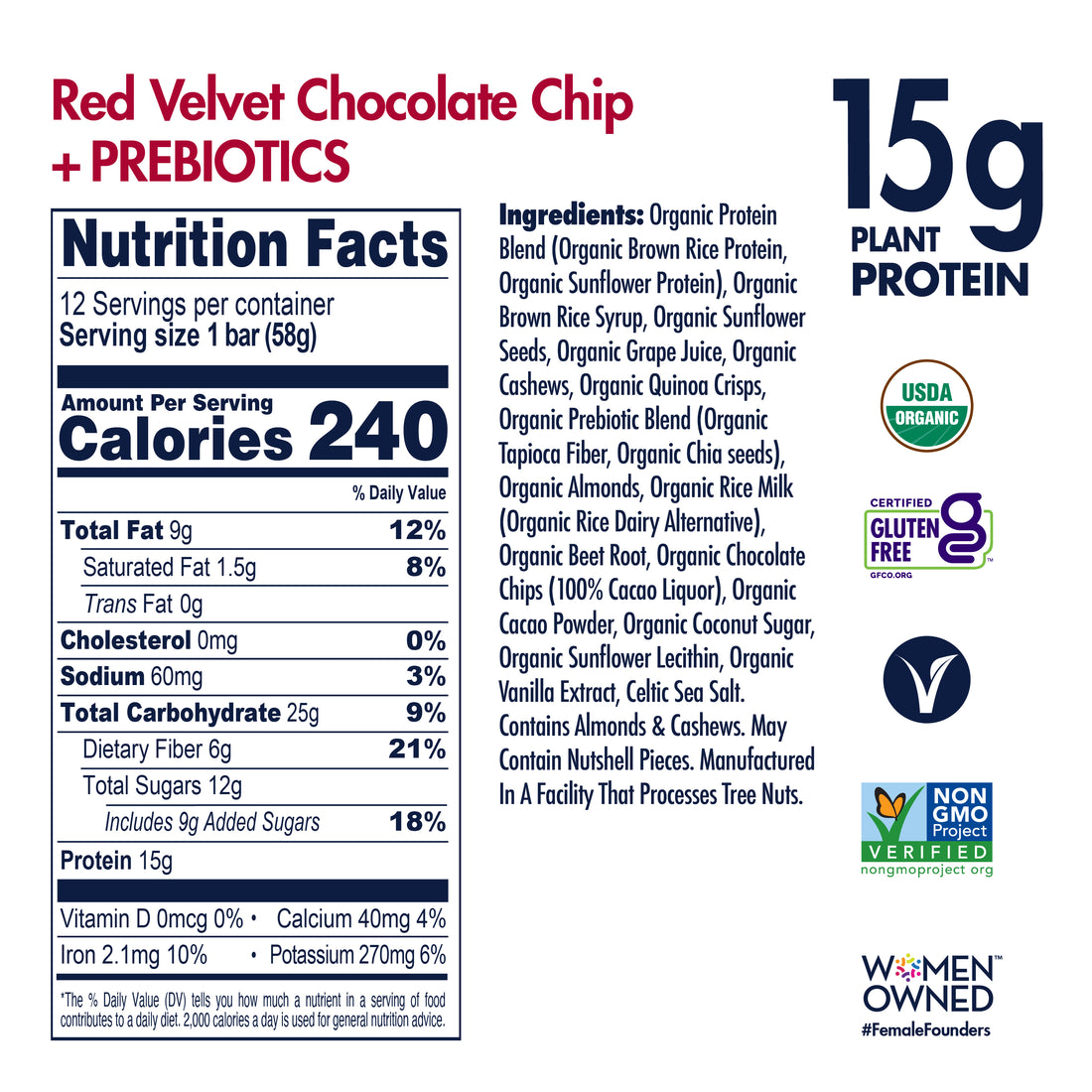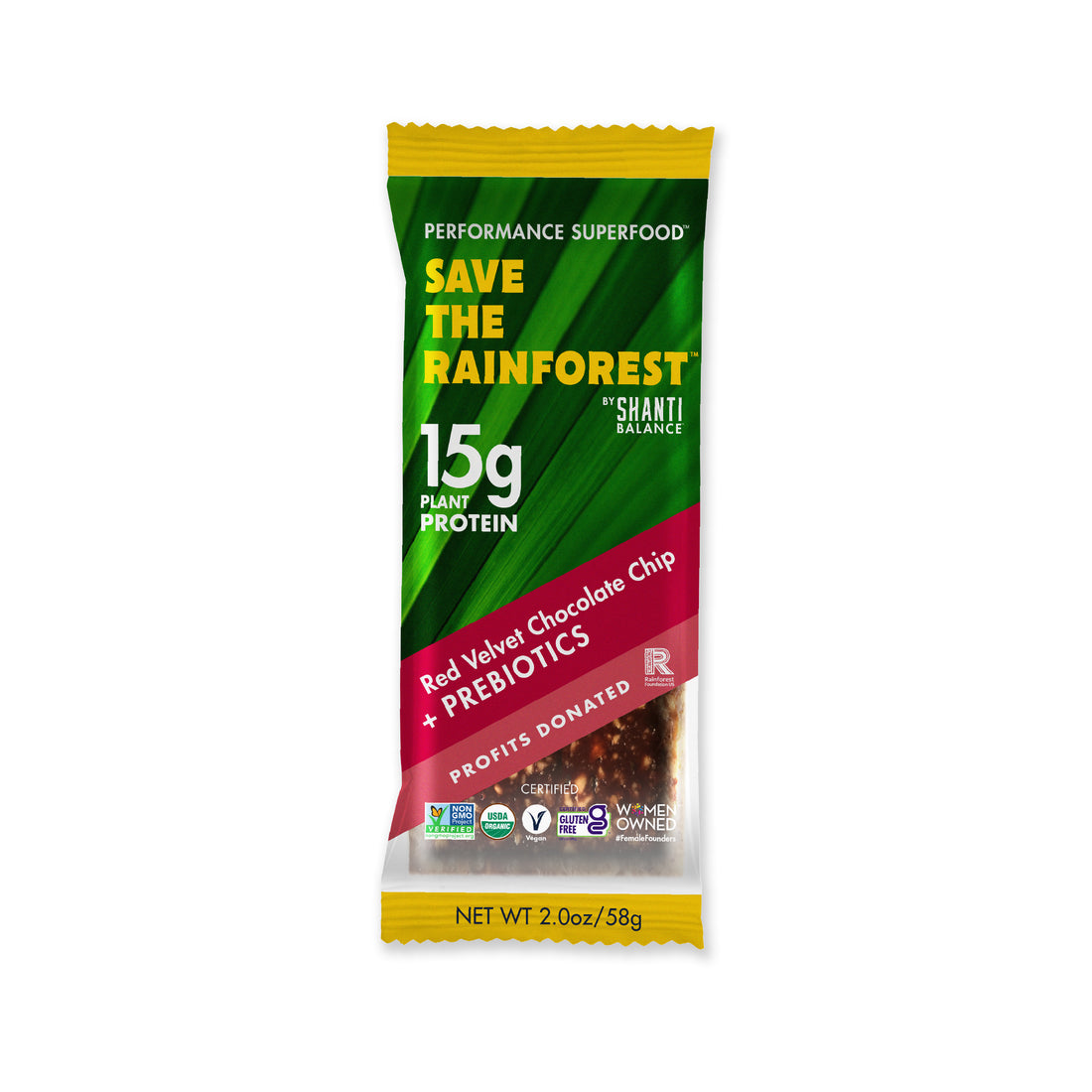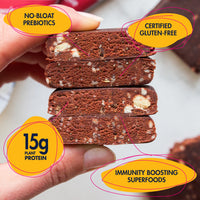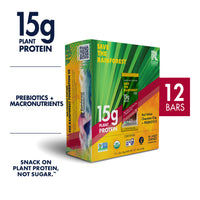 Red Velvet Chocolate Chip
Full bodied chocolate notes, delightful texture, sweet cashew cream. 
Red Velvet Chocolate Chip + Prebiotics is soft and chewy with whole food inclusions like almonds and cashews for an irresistible experience.
Ingredients
Organic Protein Blend (Organic Brown Rice Protein, Organic Sunflower Protein), Organic Brown Rice Syrup, Organic Sunflower Seeds, Organic Grape Juice, Organic Cashews, Organic Quinoa Crisps, Organic Prebiotic Blend (Organic Tapioca Fiber, Organic Chia seeds), Organic Almonds, Organic Rice Milk (Organic Rice Dairy Alternative), Organic Beet Root, Organic Chocolate Chips (100% Cacao Liquor), Organic Cacao Powder, Organic Coconut Sugar, Organic Sunflower Lecithin, Organic Vanilla Extract, Celtic Sea Salt. Contains Almonds & Cashews. May Contain Nutshell Pieces. Manufactured In a Facility That Processes Tree Nuts.